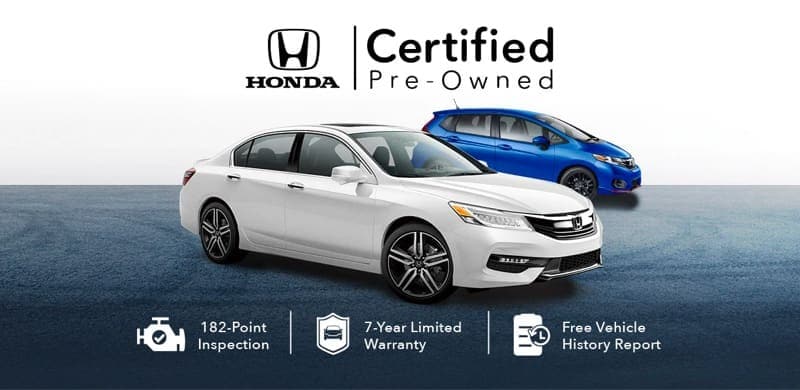 Certified Pre-Owned
Nothing compares to the quality of a Honda. No other program comes close.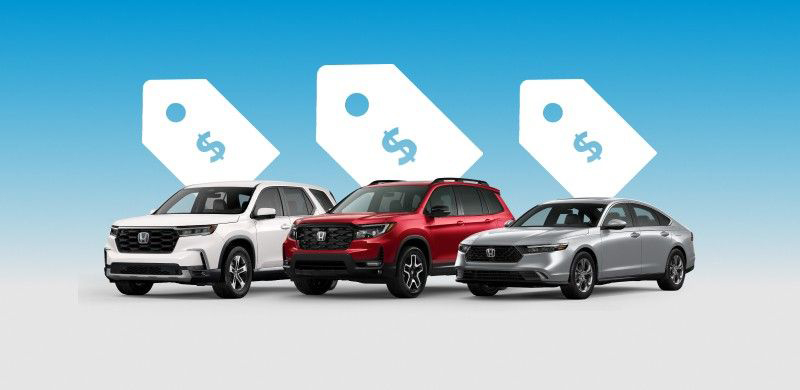 Current Offers
See this month's featured current offers going on now on new Honda vehicles.
Our Reviews
Scott was amazing! Helped us find exactly what we were looking for and never did the used-car-dealer dance with us. These are honest people who don't waste your time or try to sell you a car you don't want. Everyone was kind and polite. Defintely will be going back the next time I need to purchase a car.
The best of the best. Great, friendly, helpful, caring people. The best dealership and customer service experience I have ever had. I am very impressed with Appletree and highly recommend it.
Darryl was absolutely amazing!!!!! The best sales man I ever had!!
Very friendly, fast and efficient. Nick was an excellent salesman and Zach was very efficient. Would recommend this dealership over and over. I bought two cars there and have been pleased with both
Angela of Service Department customer service was fantastic! Helpful in every way but most importantly she genuinely cared about me as a customer.
I have got to say, the guys at the pre-owned department at apple tree Honda are great people to not only make a deal with on a car but they also understand the situation you may be in which everyone's is different when walking in to get a different vehicle, I highly recommend going to talk to them when searching for a vehicle. Buying a car is stressful. I personally believe they strive to make sure the customer leaves there happy with the decision that they made, if not they will do what they can to make sure of that. Trust is everything and they definitely made sure to make that a point that they can be trusted and valued as car sales representatives!! 👍 Go ask for Bob Davis!!!
Everyone I've dealt with is very knowledgeable and helpful. Didn't feel like a typical dealership.
Appletree Honda is an exceptional dealership. Their service department is well organized, knowledgeable and friendly. The sales staff is also knowledgeable, as well as helpful and not at all pushy. I'm currently driving my third car purchased or leased from them over a 14 year period. Even their waiting area is exceptional. Unless you do not want a Honda (not sure why you wouldn't), you won't be making a mistake with Appletree Honda.
First off, let me say that I rarely write reviews for anyone. I have been in the restaurant industry for so long that I have seen my fair share of good and bad reviews. With the experience that I had with Apple Tree Honda Used Cars, I had to write and let everyone know about it! Buying a car is stressful and everyone has different situations when buying a car. We first came in to the lot and were unable to buy the car we looked at. We came back when we were in a better spot solely due to the service that was given to us by the sales team. Darrell was our salesman and he made it so easy and smooth to look at the cars we wanted. When we couldn't come to an agreement on our first visit he kept in touch with us with different options that could work for us. He was great! Then we got to see the sales manager Chris H. to make our deal happen. What a great manager and experience with him! He wanted to make sure that we got the best deal possible for our new car and man did he work FOR US! Lastly we saw Zane in the finance office and he whipped us through the paperwork with no extra BS and we were out the door! All in all this was one of the best buying experiences I have had with a car and we will be back! For that I say THANK YOU!
Fast and friendly service!!! Knowledgeable about my car problem. David was very nice 😊
Great service department and super nice store. My wife's Honda Civic had an air bag recall. They took care of this very quickly and professionally.
I recently purchased a very nice Acura from Apple Tree Honda. I must say, the transaction was exceptionally smooth and painless. Now, I know from experience, that it can be a daunting and stressful task to navigate the process of buying a new vehicle. However, and contrary to the norm, you can safely leave your worries behind when dealing with Apple Tree, especially when David T. and Zane are on your team. I am grateful for my new car and having done business, for once, with a reputable and trustworthy dealership. Now just to talk them into sending me a new Acura ball cap!
Apple Tree Honda was the only dealership out of the 4 we contacted who offered to order the CR-V we were looking for. That was Jamie. After he placed the order, Betsy Woods was our contact. She kept us informed as to when it was coming and when it arrived. She went above and beyond to ensure that we were completely satisfied before we left with our new CR-V EX-L. Everyone at Apple Tree was super. Thank you Betsy for our great buying experience.
JR Pressley was very knowledgeable and happily made sure all of my questions were answered. He was not pushy and did not bug me for contact info upfront. Instead, he showed me several available examples and offered to help keep an eye out for the particular car for me. This market is crazy, but I'd be happy to possibly buy a car from JR in the future. UPDATE: On Nov. 8, 2021, I made my first visit to Apple Tree Honda to research to find my perfect adventure vehicle. I'm very grateful that I was assisted by J.R. Pressley. Despite limited inventory, he showed me various options on the lot and online. He was not pushy at all. He kindly and patiently answered all of my questions, helping me narrow my search down to a CRV, which is the perfect size to camp in. He offered to help me look for a specific year and color, while letting me text him questions any time, which I did. I like the safety features of the 2017+ CRVs, but the prices were high. On Jan. 5, 2022, I decided to order a new, 2022 CRV EX with AWD. Once again, J.R. sat down with me and patiently answered all my questions. J.R. gave me updates while it was being built, and it arrived Mar. 5, 2022. J.R stayed past closing time to ensure I knew about various features of my new car, and he even synced it with my phone. I've had my CRV for almost a month now, and absolutely love it. I already took it on a couple road trips, and it was comfortable and fun to drive. I'm very appreciative of J.R. at Apple Tree Honda for helping me for FOUR MONTHS to help me obtain the best car for my needs, despite the current car shortage. Thanks J.R.!!!
This is to recognize Jeff of the service department for his outstanding performance on Saturday morning, in getting our vehicle repaired and returned to us in a very timely manner. Jeff went above and beyond the expected level of customer service. He is definitely an asset to Appletree Honda service.
I like this dealership, speak with salesman Peter. I now own a CRV touring.
Betsy Woods was absolutely amazing. She communicated with me as I waited for a car to come in and then on the day my Civic arrived she braved significant traffic to get me at my office to make sure I could take the car home that night. All the while she was professional and easy to talk to, making the whole process as smooth as possible. Betsy truly is someone who goes above and beyond.
'Never take your car to a dealer when it needs service.' This is what I've been told my entire life. However, something was wrong with my CR-V and my local mechanics kept dismissing me and telling me just to put a heavier weight oil in her. Since it was getting worse, I did my research online and called Apple Tree for a service appt. They diagnosed the problems in just a few minutes and it was exactly what I thought it was based on my reading, the timing valve actuator, which left alone could have caused damage to my motor. The price was about $100 more than the estimate range online, but it got fixed and got fixed right. There was also a purge valve sticking and they got that straightened out too. They communicated through the whole process, so there were no surprises. It was a wonderful experience. Since my car will be paid off in 3 months, I didn't want any surprises. From now, I will only take my car to the dealer for service!
This was one of my best experiences! I want to say thank you to NICK!! He was so nice very outgoing. He made me feel like part of the Family! He was always with a smile and made me laugh! If you go to Honda dealership in Arden NC ask for NICK!!
For over 16 years, AppleTree Honda has flawlessly maintained our 2004 Honda Element, and AppleTree continues to maintain our 2016 Accord...and on October 11, 2021, we were very pleased with every aspect of the purchase of our new 2021 CR-V from AppleTree Honda. Betsy Woods was the very capable sales person who skillfully took us through the purchase, and business manager Zain Rigsby flawlessly completed the process. Both individuals are exceptionally professional in every respect...knowledgable, efficient, patient and helpful.
Sales person Betsy was awesome. Service advisor Evan was very knowledgeable. If Honda's your thing, these are your peeps.
Brenda was my service advisor and she is the best. She seems very knowledgeable and is very kind. From start to finish was great.
I recently had my Ridgeline serviced at Apple Tree Honda. Service was excellent and as always, Brenda was very knowledgeable about my vehicle. Unfortunately I am unable to do your survey about the experience because DISH is intercepting my emails.

Welcome to Apple Tree Honda
When you choose this dealership, you choose a lifelong partnership with your dealer. Apple Tree Honda is committed to helping you find the right vehicle for Asheville drivers as well as preserving the performance, safety, reliability, and long-term value of your vehicle purchase. You can count on us for a professional experience from the moment you enter our showroom. Visit us today—our seasoned professionals are ready to answer any questions you may have.
Why Apple Tree Honda is Your Honda Dealership
Apple Tree Honda strives to provide the best vehicles and service possible in the Hendersonville area. Our experienced sales and service staff is available to help you find and maintain your next vehicle. The Apple Tree Honda team truly believes in the Honda vehicles they sell, and they're committed to helping you find the one that best suits the way you drive in Johnson City. Visit our showroom today and let us help you find your dream vehicle! As a full-service dealership, we also offer a finance department that helps you keep everything involving your Honda purchase conveniently under one roof.
Get Honda Service at Apple Tree Honda
At Apple Tree Honda we offer the convenience of an in-house certified Honda service team. They're here to help you keep your Honda in great shape. Whether you need a regular oil change or other basic maintenance, or it's time to replace a part sometime down the line, our service center delivers at a great price with technicians who know your Honda vehicle inside and out. The schedule service we make it easy with our online service scheduler.
Choose Apple Tree Honda for Your Next New Honda!
When it's time for a new Honda or a new-to-you used car, let Apple Tree Honda be your Asheville Honda dealership! Our teams are here to make your Honda experience a great one from the day you drive off the lot. Come visit us for all your automotive needs. Or, learn more about Honda vehicles with our research guides.
Get Directions To Apple Tree Honda