2019 Honda Civic Maintenance Schedule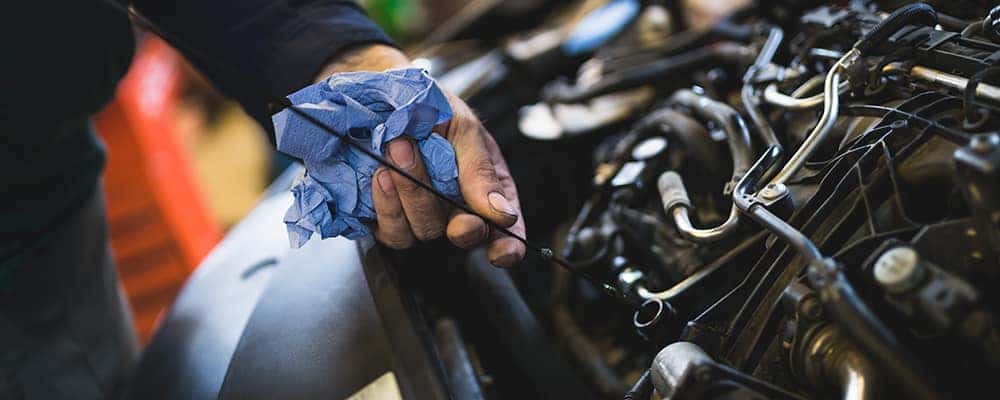 The 2019 Honda Civic maintenance schedule is important to keep up with in order for your Honda model to run smoothly on the Asheville streets. Be sure to see when your next service visit should be and make an appointment with us at Apple Tree Honda. Our highly-trained mechanics know your Honda model and can get you back on the road in no time.
What is the Honda Civic Maintenance Schedule?
The Honda maintenance schedule for the Civic is only slightly different from, say, the Accord. This schedule starts at 7,500 miles all the way up to 120,000 miles. See the services performed as well as the in-between mile markers you'll need to bring your Civic in for.
7,500 – 22,500 – 37,500 – 52,500 – 67,500 – 82,500 miles – During these mileage markers, you'll need to bring your vehicle in for the following: Oil and filter change, brake inspection, lubricate throttle linkage, check and replace fluids, inspect tires and tire pressure, and rotate tires.
15,000 – 45,000 – 75,000 – 105,000 miles – Here, your vehicle will need the above services as well as the following: lubrication of chassis and hinges, replace oil drain plug, rotate and balance wheels, inspect undercarriage, inspect shocks, check and adjust clutch pedal, inspect A/C and heater operation, service transmission, check park brake, inspect lights, steering systems, fuel systems, replace spark plugs, inspect differential oil, inspect steering gear box, steering wheel, inspect brake linings, replace windshield wipers, re-torque drive shaft bolt, lubricate all hinges, replace air conditioning filter.
30,000 – 60,000 – 90,000 – 120,000 miles – As all of the services and checks above will be performed again, your Civic will also need: service PCV valve, service battery and clean cables, replace differential oil, inspect fuel tank cap gasket, inspect fuel lines and connections, inspect transfer case oil, inspect air elements, check all exterior and interior lamps, lubricate propeller shaft, lubricate wheel bearings, road test and quality control, propeller shaft flex coupling inspection, and inspect battery and clean terminals.
Schedule Service at Apple Tree Honda
If you notice your vehicle's mileage is almost at one of the stop-for-service points, be sure to bring your Civic in for maintenance at Apple Tree Honda. Before coming in, check out our service specials to make this trip to the mechanic more affordable. Contact us today with any questions.

More from Apple Tree Honda
The Honda CR-V has a reputation for giving drivers what they want, and for model year 2024, the 2024 Honda CR-V configurations are ready to excel in the eyes of Asheville and Hendersonville drivers. How much does the 2024 Honda CR-V cost? You'll start out at $29,500 MSRP and you'll get plenty of room…

Do you have a growing family? Are you looking for a fuel-efficient SUV for Fletcher drives? Consider the 2024 Honda HR-V for daily commutes, weekly errands, weekend getaways to the beach or mountains, and heading off to summer vacations from your Asheville home. Each of the three 2024 Honda HR-V configurations will come through…

Are you searching for your new Honda SUV and want to pick a color that will complement everything about you? Search no more! The most fun part about purchasing any new car is choosing the color to stun on the Asheville and Hendersonville roads. Discover the exciting world of the 2023 Honda HR-V colors…